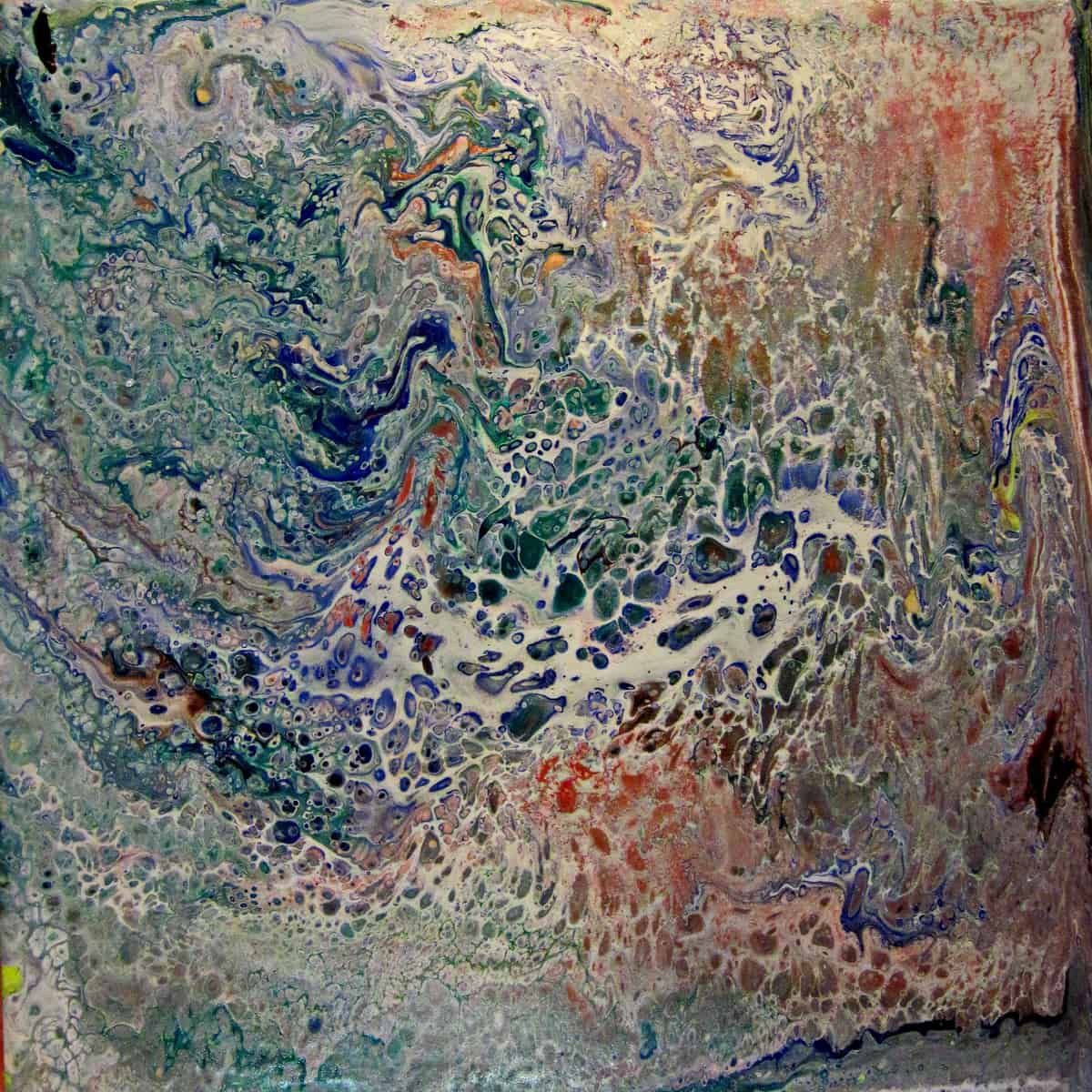 This seems to be the newest fad in acrylic painting. It can produce some beautiful pieces. It's easy to do on a small scale, but very difficult on larger canvases. I did this using acrylic paint and Paint Easy to thin the paint, and silicone spray. I have not seen any mention of using Paint Easy to thin the paint, but it seemed to work well. It's made by Wagner Spray Tech Corp, and can be purchased at Walmart stores. Another diluent is Floetrol by Flood, which is made by PPG. I just purchased some from Amazon, but I think Home Depot sells it also.
These are 8″ tiles (doesn't matter what color they are). I then varnished a couple coats with Golden Polymer Varnish with UVLS. I like this varnish–produces no brush strokes and is an archival finish that can be removed and replaced if dirty after years of display. One piece of advice–photograph them before varnishing them, particularly if you use a glossy varnish. It's very difficult to get rid of the shiny highlights from your photograph if it was taken after varnishing.
This is a very unpredictable way of doing paintings, and I'd like to find a way to make better designed paintings with it. I'll keep working on it. Check out the other couple other images in my gallery of paintings also.