We spent all day working with acrylic pours. My first demo of this was yesterday (first image below), and today I initially went over the steps in detail, then decided to experiment a bit–did a demo using FW Acrylic Ink mixed with Floetrol. Used all ink, including the white. Since the inks were less viscous than the mixed acrylic paint, I decided that the addition of the thicker Floetrol would be better. It worked fantastically, drawing ooh's from the gals watching. And the cells remained pretty stable. I must admit it did use a good 10 drops of Silicone. (Second image below)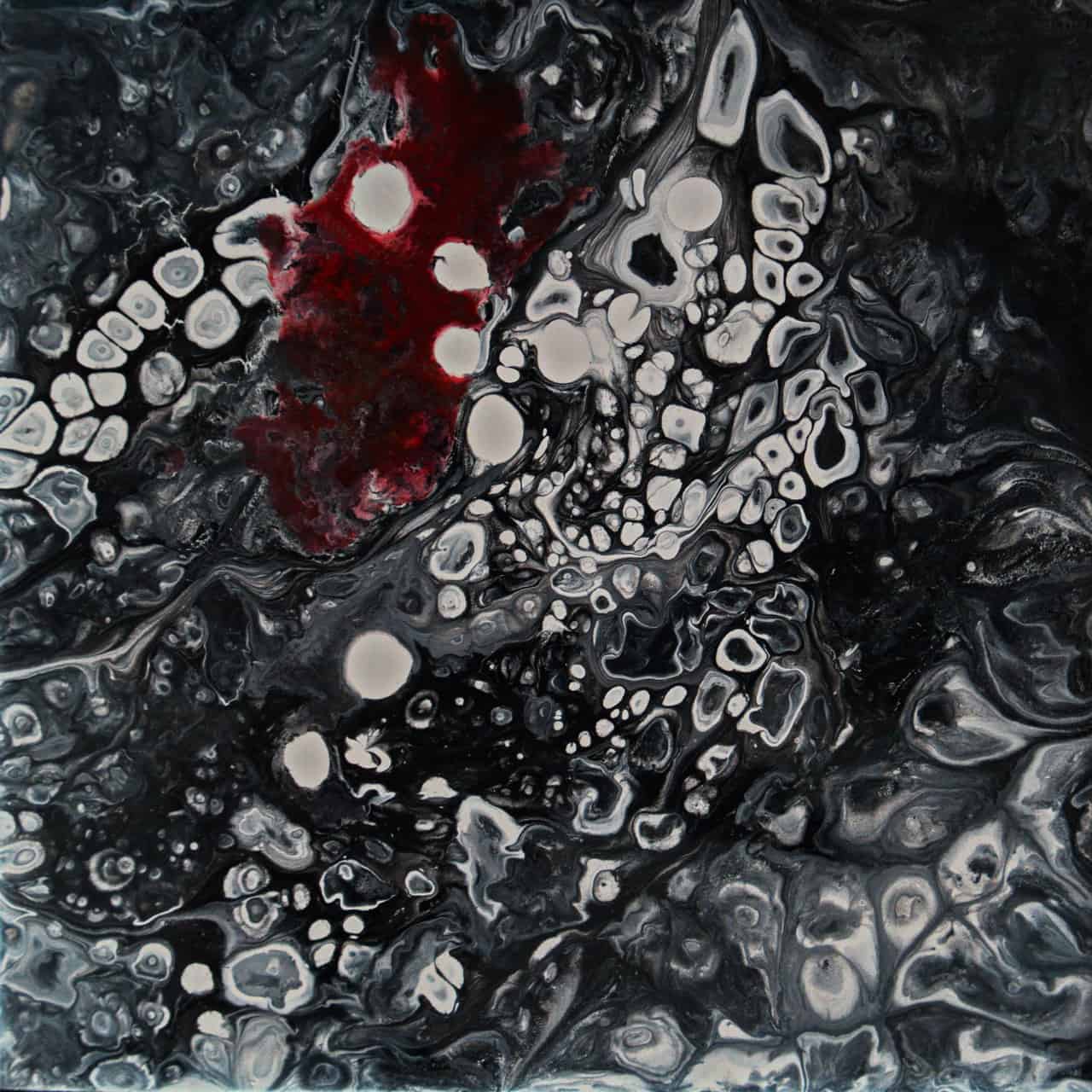 We had three different kinds of mixtures being used today, all giving about equally good results. One was using PVA glue mixed with water and liquid Silicone. Another was using PaintEasy and silicone spray, I was using acrylic inks and Floetrol. The determining factors in the types and sizes of cells seemed to be three things–one the thickness or viscosity of the acrylic mixture, and  two, the amount of paint used, and thirdly, to a lesser degree, the amount of silicone used.
Some images of different pours.
Tomorrow we're going to be using the collage papers from yesterday to do an abstract image, inspired by a photograph from me.