A couple of people have asked me what does the silicone do, is it necessary?
The short answer is yes, for sure it's needed, although sometimes you can get fair cells without it, by using alcohol instead of silicone.
How does it work?  I'm not sure, but I think it's action is in rising to the surface through the layers of paint, causing them to layer on the outside of the silicone oil as it's rising through the paint layers. It's all based on the Specific gravity of the paints which goes where.
Here are two tiles, made from the same paint mixture–the first one didn't have any silicone or alcohol added. The second had about 7-10 drops of silicone in each color.  I tried to add about the same amount of each paint.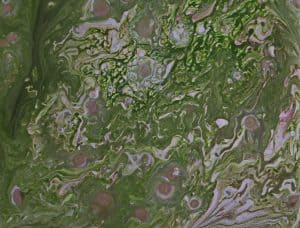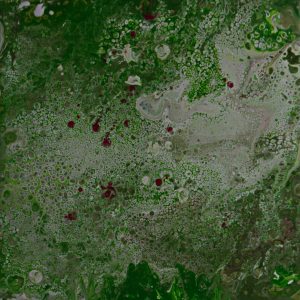 I hope this information has been useful to you. If you have anything to add or coment on please do so in the comments.