The week of May 6-12 there was a paint together of mostly professional artists, and a few of us rookies, on Mackinac Island at the Murray Hotel. This is a very old hotel which has been remodeled to include a large painting studio room downstairs. So we could be totally immersed in our art. Of course we had a grand time, and being the only male with 13 women, made for a lot of entertainment.
One of the ladies was an inveterate sketcher, and when the weather was nice (the last half of the week), she was outside sketching most of the time. On Thursday evening we usually get together for a dress up type dinner, and she was sitting across from me, and made this sketch of me, I think while we were waiting for our food.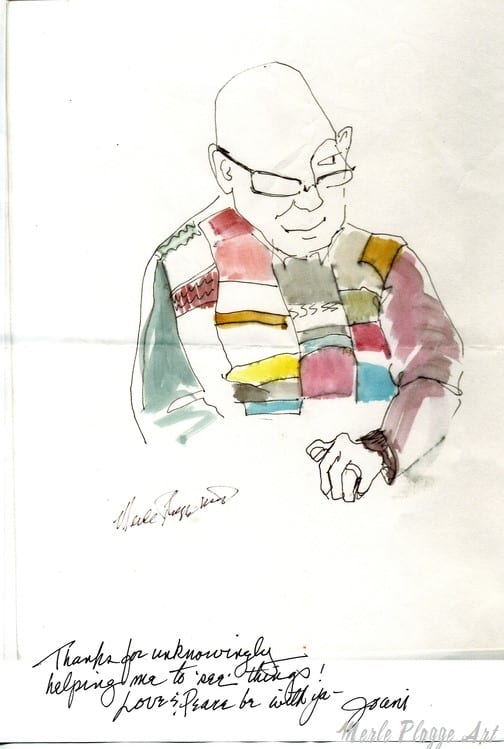 Thought you all might enjoy seeing it, and it's a place for me to save it.
I took a whole host of photographs there, and am still working on getting them ready to post. I'll post those in my photos area.
Also I must announce that I've had my third acceptance in ISEA for the juried show which this year will be held in Gloucester, MA, September 20-24. We will be going to the show and symposium then, and will get my signature status.
In the meantime, I'll keep painting.